Bridger hair now accepts the below payment methods and if you want to pay with different methods, please contact customer@bridgerhair.com.
1. PAYPAL
2. VISA/ Credit Card
If you don't have paypal, how do you pay with credit card?
1. Select your cart and click "ADD TO CART"  
2.  Fill in your contact information and shipping address.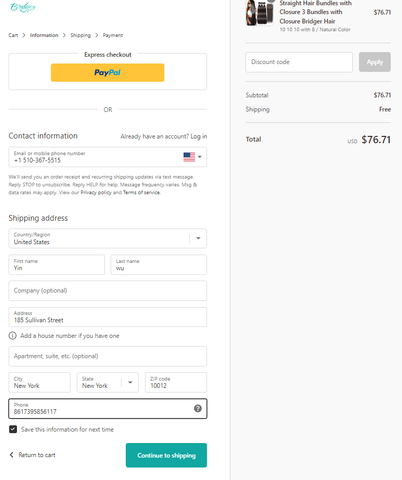 2. In the pop-up window, click on "Continue to Payment".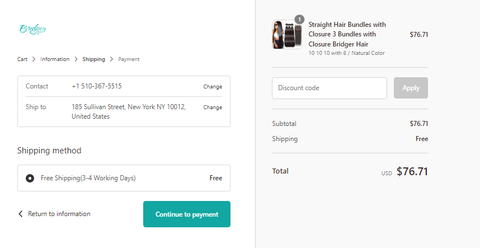 3. In the Payment Section, choose "Pay By Card and More" 
4. Put Your Card Info 
5. Click "Pay", then it is done.